Benefits Of Online Shopping Cart Software With Ecommerce Hosting On Your Server
[ecommerce]Shopping Carts help online buyers purchase their preferred products on the Internet. The shopping cart software typically enables the customers to make a list of the products or items they wish to buy and place them in a virtual cart by "adding" items to this cart. This online shopping cart software then calculates the sum for all products ordered along with the respective shipping handling costs or packaging costs and taxes whichever applicable. When you wish to start your business online, investing in the right shopping cart software is an absolute necessity. To do so, you must first know the functions and importance of a cart in an e-commerce venture.
It is an e-commerce solution of great value because it helps keep a track of all the products picked up from your portal by any customer. This cart will not handle any financial aspect of the portal. It merely helps to pass on relevant financial data to the checkout point through a secure medium. How to choose shopping cart software providers: Today you can come across many such cart software providers offering packages with somewhat similar types of features.
Almost each promises to offer the best quality software and it is for the businesses to choose the one that suits their budget.
* To make the right choice, you must first analyze the different features you want in your e-commerce site.
* You should stay away from the companies that promise to deliver free packages as nothing is ever really free. You must be careful to read between the lines and preferably settle for the companies offering some additional features that will help you satisfy your expanding business requirements as your business continues to grow.
* It is best to get ecommerce software for online shopping that is e-commerce hosted. * The shopping cart software must be in sync with your payment gateway and should be able to accept all credit cards. Benefits of e-commerce hosting on your own server:
* Saves time and money: A hosted shopping cart will provide its services for your online business which is using the provider's software. Therefore, all information, store details, and images are kept in a secure manner within the provider's server. You also will not need to pay for another company to host your store remotely. In return for a monthly subscription fee, the cart software provider takes care of hosting services.
* When you host on your individual server, you control the shopping cart design and storefront design motivating a prospective customer to buy something from your site, request a user to add something to his cart, and lead him to the check out point.
* Because the store is managed by an e-commerce solutions provider, you will gain from their technical expertise to improve and update this software continuously. The merchants are spared of the hassle of having to download regular updates for their software. The PHP shopping cart is most commonly used because the PHP scripting language is preferred by most web developers. When investing in cart software, it is better to get referrals and read up reviews. It helps to fix your budget beforehand and get a feel of the software to see if the instruction for use is lucid or not. The shopping cart software is a must-have feature in internet marketing and promises to be the keystone for success of any online venture.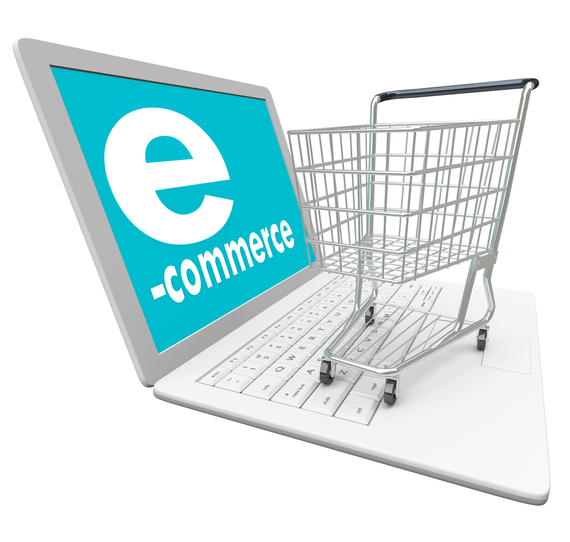 Category: Ecommerce Websites; ecommerce Shoping cart; ecommerce store; ecommerce ventures; ecommerce solutions; ecommerce merchants